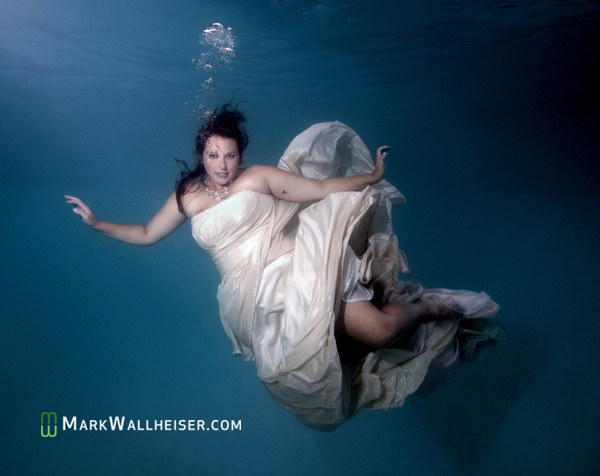 Asked to do a Trash the Dress shoot turned into months of thinking and planning while waiting on the water to warm.    What resulted, was more of a bridal portrait than a Trash the Dress shoot.
The creativity we started with was shooting in the murky cold Wakulla River came closer to a search and rescue operation before moving to a second shoot (above) in a friend's pool.  I definitely felt like I'd bitten off more than I could chew.
I realized that this shoot, along with others where I had to shoot a second time, are the ones where I have challenged the limits of my photographic knowledge.